5,882 summoned
100.00%
NaN left
Polygon Mainnet
Play the Blood Game
We created a handful of smart contracts on Polygon L2 with gas-free meta-transactions that bring a whole new layer of interactivity for Gawd owners. Keep your Gawds happy, earn the $Blood token, and use your tokens to buy in-game loot and enhancements for your Gawds.
How to worship Gawds
A brief primer on the proper care of your Gawds in order to earn $Blood. More in our docs.
Join a Cult
Visit the Sanctuary and bind your wallet to the Cult of your choice.
Play Tamagawchi
Visit each Gawd and keep its worship meter full with the four praise actions.
Revive your Gawds
If you don't keep your Gawd healthy, it will perish and can be revived after a cooldown period.
Get blessed with $Blood
Depending on your overall Gawds happiness, you will earn $Blood every four hours.
Buy Boons
Spend your $Blood at the Exchange on various boons to enhance your worshipping experience.
The first generative holographic NFT
Each Gawd is summoned with 4K video, PNG and GIF formats. But the truly awe-inspiring format is the Gawd's holographic form: A light field capture of 48 different angles of a 3D scene at 60fps made for the Looking Glass Portrait display.
We also developed a custom viewer so you can see your holographic Gawds on the web in anaglyph or interactive 2D (like Facebook 3D photos). Check out an example light field capture to see how it looks under the hood.
The most holy of formats
mp4

4K animated video

Behold ye mighty

mp4

Holographic video

For Looking Glass Portrait

png

3840 x 3840

Perfect for avatars

gif
Anatomy of a GAWD
Hand drawn, randomly assembled & light-field rendered
Each Gawd is a random composition of 148 parts across 6 categories, rendered with Unity in the highest-possible quality for enjoyment on 2D and 3D devices alike. Gawds are ERC-721 tokens (NFTs) minted on the Ethereum blockchain. Their media assets are redundantly stored on IPFS.
1 Realm
Zone a Gawd coalesced
22 available
0-2 Auras
Unique energy emitted
30 available
1 Composition
Physical body archetype
30 available
1 Oculus
Perception unit
35 available
1 Accent
Gawd flair
31 available
Conveyance
Movement of method
Procedural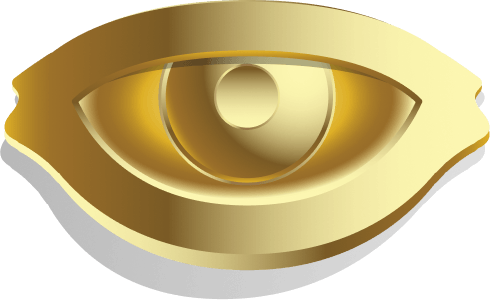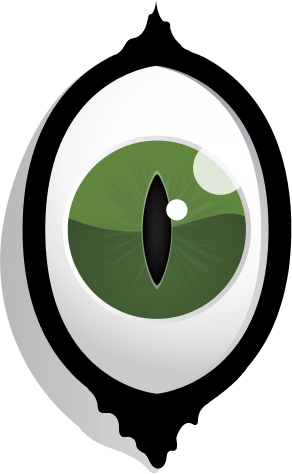 We are the clergy
Gawdsnuts ✧ gpu ✧ gawdubz ✧ di0xgenes ✧ dubpace
Devout individuals building products and culture for the dark web since MCMXCVIII. This project is meant to grow and evolve with community feedback. We also plan to release open-source tools and guides to help other NFT creators build better, more reliable products.